Profiteering pharmacy sells masks at 4000 per cent mark up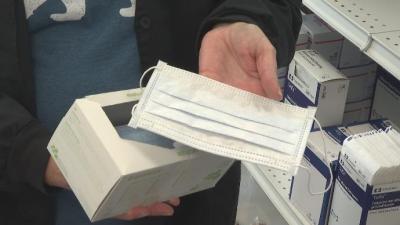 ROME – A pharmacy in the historic centre of via Nazionale in Rome has been accused of maliciously selling protective health supplies and taking advantage of people's fears during the coronavirus pandemic, after a police investigation reported they had been selling their products at extortionate prices. The increase in prices for gloves, masks, and anti-bacterial hand-gel was marked, with the last seeing a price hike of up to 800 per cent. The price of disposable gloves was also drastically increased, with packs containing 100 that could have been purchased at under three euros a month ago, being sold at 14.99 euros, report Il Messaggero.
  According to retail sources, the owner of the pharmacy is also the owner of a hotel, and the quantity of the health products found and confiscated by police suggest they were stockpiling in order to make certain products difficult to find them on the market.
  Across Lazio, there is a ongoing hunt of protective health supplies. In the city of Viterbo, pharmacies haven't had masks since last Saturday, when they put 'sold out' signs on the doors. On Monday, many were seen lining up in the hopes of purchasing masks, but dispersed upon the news that none had arrived, according to Il Messaggero.
  Many surgical masks are needed in Italian hospitals given the levels of risk, and the mayor of Milan mayor Beppe Sala has stated that the first shipment of masks arrived from China on Friday. 
  On Sunday, the EU Commission imposed an EU-wide export ban for medical protective equipment in an effort to keep sufficient supplies within the region, following a speech from the President of the European Commission, Ursula von der Leyen.
jmj