FAO Director General at home as precautionary measure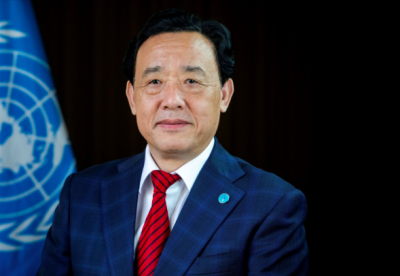 ROME – The director general of the Food and Agriculture Organisation, Qu Dongyu, has entered self-isolation as he has been teleworking from home over the last week, according to an FAO news release.
  The decision follows the announcement from the Vatican a staff member who participated in a conference organized in Rome by the Pontifical Academy for Life from Feb. 26 to Feb. 28, and has since tested positive for COVID 19. The FAO director general attended the event, but it is not known if he has been tested for coronavirus.
  For International Women's Day, Director-General Dongyu submitted a video message on March 5 in which he stressed the importance of women in the agricultural sector.
  Over the last five weeks, the FAO has been implementing precautionary measures to protect its employees, with measures being adopted in accordance to the guidelines lain down by the Italian Health Ministry.
  FAO employees have been encouraged to maintain social distance in the office, lifts, cafeterias and other common areas, and seating in the cafeteria has been reduced and the hours extended.
jmj