Six Nations postponed for fans, Serie A rescheduled without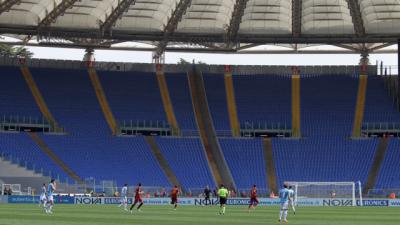 PHOTO CREDIT: CORRIERE GIALLOROSSO
ROME – The Six Nations rugby match between England and Italy will be postponed and all ticket holders will be compensated, report national rugby associations. The Six Nations has stated that it fully intends to complete all games when time allows, but will refrain from making any rescheduling announcements given the international situation.
  The Six Nations battle was due to take place behind closed doors on March 14 at the Olympic stadium in Rome, but organizers have instead chosen to postpone the event. The match was expected to bring to Rome 25 thousand British spectators, with the benefit of the event to the city estimated as high as 20 million euros, according to Il Messaggero. 
  It is the second game of the 2020 Six Nations tournament to be postponed. The match between Ireland and Italy in Dublin scheduled for Saturday was postponed last week at the request of the Irish rugby authorities due to the coronavirus contagion risk, with 5000 Italian fans expected to make the journey to Dublin.
  Meanwhile, following a meeting with clubs on Wednesday, Serie A have begun the process of rescheduling games to be played behind closed doors. Five games will be played on Sunday, which include AC Milan against Genoa and the key title-race match between Inter Milan and Juventus.
  The rescheduling of the Italian Cup remains in doubt however, with the rescheduling thought to be aimed somewhere around the end of the season, but with this being dependant upon Champions League results, according to Corriere Della Sera.
  Professional sporting events are notoriously difficult to reschedule, with logistical difficulties having to be managed in conjunction with the interests of clubs and TV licensing. On Wednesday, Japan's Chief Cabinet Secretary Yoshihide Suga, played down speculation that the Tokyo Olympics might be postponed, as the coronavirus looks set to impact 2020's biggest sporting event.
jmj