Anonymous bomber detonates three explosives in two days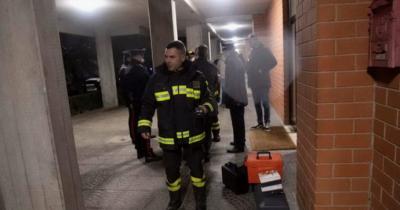 PHOTO CREDIT: IL FATTO QUOTIDIANO
ROME – Two small explosions in Rome and one in Fiumicino have injured three women, in separate attacks caused by identical devices, according to police officials. The first explosion took place late on Sunday night at the postal sorting center in via Cappannini, Fiumicino. The other two explosions occurred in Rome on Monday night, only this time in the homes of the victims.
  Of the two explosions on Monday, one took place in the Fidene area of Rome, injuring a woman, 54, who has been taken to Polyclinic Umberto hospital. The other explosion occurred on via Fusco, in the Balduina area of Rome, where a woman, 68, was inflicted with minor wounds to the hands and face, and has since been taken to Gemelli hospital, according to Romatoday.
  The three women are not in serious condition. At present the motives are unknown, as the victims did not hold a public role and are not thought to be connected, Avvenire reports.
  The explosive devices were delivered in envelopes that were each packaged the same way, and each of the three A4 envelopes contained within them the same small wooden box, according to adnkronos.
  Carabinieri have launched an investigation into the explosive devices, and checks will be carried out for fingerprints, report Il Fatto Quotidiano.
jmj