Coronavirus slowdown in Italy, but warnings from hospitals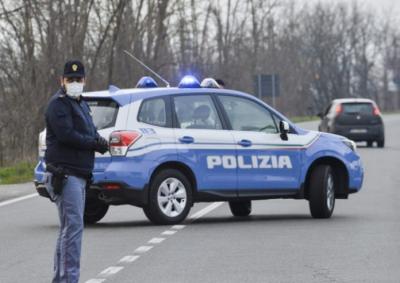 ROME – Ninety-eight people have been quarantined after it emerged that a policeman, the first person to test positive for coronavirus in Rome, had stayed in the Tor Vergata hospital on the night of Feb 26 before being discharged and sent home the next day, according to health management officials. 
  There are now 10 confirmed coronavirus cases in Rome. In total there are 2502 cases of coronavirus in Italy, most of which are in Lombardy, and there is growing concern that there are not enough beds, respirators, or ward staff in hospitals in Milan, report Il Fatto Quotidiano.
  A 50 per cent spike occured on Sunday, but the rate of infection has slowed down to 25 per cent increase on Tuesday. There have been 79 deaths from the virus, although 149 coronavirus patients have made a full recovery.
  The policeman, 50, who came down with flu-like symptoms on Feb. 25, has since been transferred to the Spallanzani hospital which specialises in infectious diseases, reports La Repubblica.
  His postitive cornavirus test from Sunday caused a high school to be evacuated on Monday morning, according to an update from the Pomezia Commune. The policeman's son is a student at the Pascal institute in the municipality of Pomezia, and the evacuation was taken as a precautionary measure.
  The policeman is thought to have contracted the coronavirus through a friend from Lombardy, and local police and medical services have also started checks on all those who have come into contact with that individual, reports Il Messaggero.
  A three-person family in Fiumicino, a coastal town beside Rome's main airport, have also tested positive for the virus after making a recent trip to Bergamo. All 51 tests on those who came into contact with the family have come back negative, reports La Repubblica.
  Touristic hot-spots in Rome were ghost-like over the weekend, and the Church of 'San Luigi dei Francesi' closed on Sunday, after a priest who works there tested positive.
jmj