Precarious future for Italian rugby as Ireland cancels match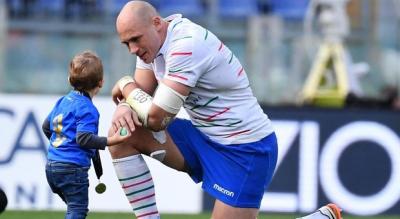 PHOTO CREDIT IL MESSAGGERO
ROME – The Six Nations Rugby match between Ireland and Italy will not take place as planned on March 7 due to the risk of the coronavirus, the Irish Rugby Football Union (IRFU) have stated.
  After a meeting between the IRFU and the Irish Health Minister Simon Harris and his advisors on Wednesday, it was decided that the need to protect the public health was paramount.
  The IRFU was formally advised to delay a series of matches that were due to take place in the Aviva Stadium in Dublin over the weekend.
  A Six Nations statement said it fully supported the decision, and that "we will continue to monitor the situation very closely with all unions and the respective government authorities and health organisations."
  The IRFU have asked that ticket holders retain their tickets for now.
  Italy have lost 90 of their 102 Six Nations games, and frequently crumble late on in matches to humiliating final scorelines.
  After a defeat to Scotland in their last match in this year's competition, which is a fixture often seen as their only hope, Italy were in desperate need of securing an unlikely victory at the Aviva Stadium so as not to come last again.
  Italy will be hoping that the fixture is indeed rescheduled and not cancelled. In Oct. 2019, Italy could have qualified for the quarter-finals of the World Cup in Japan, had they pulled off the impossible and defeated New Zealand in their pool game. However, World Rugby called off the match due to the risk of Typhoon Hagibis which eliminated Italy automatically as a result.
  Italy's place in the Six Nations is increasingly under scrutiny, especially given the continued success of Georgia who continue to dominate the second-tier Rugby Europe Championship.
  Possible alternatives to the current Six Nations system could see Italy exit the competition. They include an automatic relegation and promotion system, or an additional play-off match between the winner of the second-tier championship and the wooden spoon holder of the Six Nations.
jmj