Tom Cruise makes his escape as flight controls tighten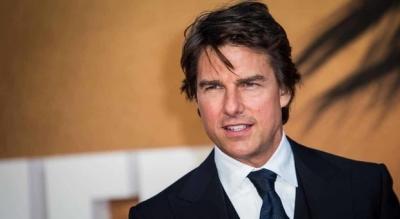 PHOTO CREDIT IL MESSAGGERO
VENICE - The world-famous Hollywood actor Tom Cruise was temporarily stuck in a 5 star hotel in Venice after the filming of Mission Impossible 7 was put on hold after the coronavirus outbreak in Northern Italy, reports Il Messaggero.
  Cruise arrived in Venice on Feb. 20 to work on the film which is set for a 2021 release date. He was confined in the Hotel Gritti Palace, and it has been reported that he has since been flown out of Italy to the UK. A decision will be made on the future of the project on March 1.
  British crew members working on the film are also scheduled to return to the UK, however on Tuesday the British Foreign Office said that those returning from the north of Italy should subject themselves to a period of isolation if they show "even mild" symptoms of coronavirus.
  On Tuesday, a Threat Assessment Brief from the European Centre for Disease Prevention and Control, said that for other EU countries the risk of the Italian coronavirus outbreak was low to moderate, but that with "the situation dynamically evolving… the risk assessment to the EU might change when more data becomes available."
  Ireland's chief medical officer has said that the advice from the EU body is likely to change in the future, although currently enforced quarantines are not part of the Irish Health Service's plans.
  Italian tourists were faced with their first enforced quarantine abroad on Monday, after an incident on the island of Mauritius in which 40 Italians were forced to return to Fiumicino airport by the local government.
  Tourists from Veneto and Lombardy were given the choice to stay in quarantine or return to Italy, although other passengers were not despite travelling on the same aircraft, report Giornalettisimo.
  "Nobody checked us at Malpensa and not even here in Rome," complained a Milanese woman to Corriere della Sera.
jmj