Intesa shocks the Italian banking world with UBI offer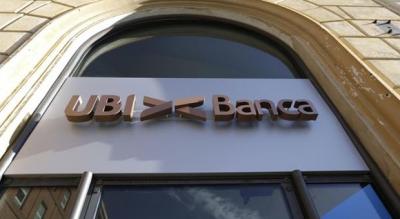 PHOTO CREDITS: IL MESSAGGERO
ROME – The Board of Directors of the Unione di Banche Italiane (UBI) met on Wednesday morning to discuss a public exchange offer from Intesa Sanpaolo, which the CEO of UBI, Victor Massiah, received by way of a surprise phone call on Monday night while he was in London to present UBI's new business plan, reports La Repubblica.
  Intesa, the biggest Italian bank and one of the largest in Europe, put a voluntary public exchange offer to UBI on Monday night worth 4.9 billion euros, in what would be one of the biggest European banking deals since the financial crisis. The meeting between the board members of UBI will be an intermediate step to deciding on UBI's future, as the Intesa proposal still has to be analysed by the advisors, reports Il Sole 24 Ore.
  For Carlo Messina, CEO of Intesa, the offer to UBI represents "a unique opportunity to create an even stronger European reality," as quoted in Il Messaggero. Messina said that the offer was low risk and would come at zero cost to shareholders. In the case that the non-hostile offer is accepted, the Italian regional lender Bper would acquire 400-500 UBI branches and 1.2 million customers in order to avoid antitrust disputes, while UnipolSai would take over the business branches of the insurance companies Bancassurance Popolari, Lombarda Vita and Aviva Vita, according to Formiche.
  In an interview with La Repubblica on Wednesday, the Italian Economic Minister Roberto Gualtieri, who was informed of the decision just before the publication of Intesa's press release, appeared supportive of the non-aggressive offer, when he said that "it is important that there is a consolidation of our banking system," but also said that it was important for politicians to take a step back from the process.
  According to Messina, the overall goal for Intesa is to achieve a net profit of over six billion euros in 2022, reports Formiche. In an Intesa press release on Tuesday, Intesta claim an agreement with UBI would enable them to hire 2500 new employees, guarantee the Italian economy 30 billion in additional credit over the next three years and increase financing for the green economy from 50 to 60 billion.
  After the announcement, Greenpeace, a longstanding critic of Intesa, have stated that Intesa remains one of the few international banks that has not yet adopted a policy of restriction towards the fossil fuel industry, and cites their 78 million euros worth of loans to Adani, a multinational Indian based company which aims to extract 60 million tons of coal per year for 60 years.
  Angelo De Mattia, a former high-ranking official of Bank of Italy, has said that he did not expect an offer from Intesa of this magnitude, and that many aspects of the proposal remain unclear.
  "For example, the strategy behind the operation. Is it aimed at strengthening through synergies? Or does it aim to avoid any acquisitions by foreign banks?" were just some of the questions he raised when providing comment to Formiche.
jmj