Pompeii House of Lovers re-opened after 40 year wait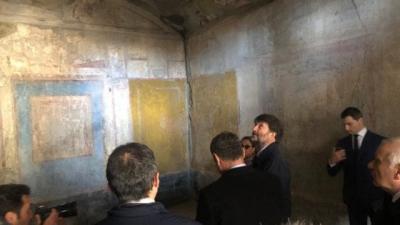 PHOTO CREIT: LA REPUBBLICA
POMPEI – The House of the Lovers, buried in the ash by the eruption of Vesuvius in 79 AD, was reopened on Tuesday by the Director of Archaeology, Massimo Osanna, and the Italian Minister of Culture, Dario Franceschini. 
  Franceschini was there to confirm the end of the safety work which was started in 2014, and financed for the most part by way of 105 million euors in European funds delivered through the 'Great Pompeii Project'.
  First excavated in 1933, The House of the Lovers was heavily damaged by the Irpinia earthquake in 1980, an extreme earthquake that caused thousands of deaths in the area.
  The House of the Lovers, or 'La Casa Degli Amanti', owes its name to a Latin inscription that can be found on the right hand side of the entrance, which reads – "Lovers like bees pass a sweet life like honey. I wish it were so."
  In addition to the restoration of the House of the Lovers, two more houses were reopened on Tuesday following the completion of their restorations. The House of the Nave Europa, or the House of the Europa Ship, which takes its name from graffiti engraved on one of its walls, and the 'Casa del Frutteto', or the House of the Orchard, which takes its name from its famous garden paintings.
  "Pompei is a story of rebirth and redemption, a place where research and new excavations have returned thanks to the work of many cultural heritage professionals," said Franceschini on the completion the restoration project, as quoted in Corriere Della Sera.
jmj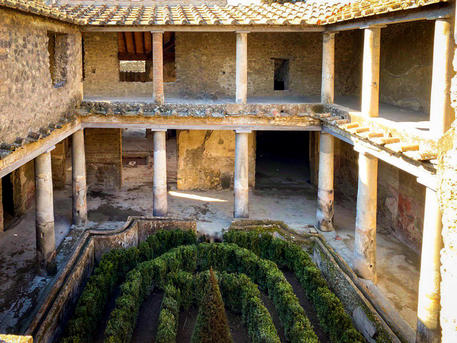 PHOTO CREDIT: CORRIERE DELLA SERA