Italian city council decides not to renounce Mussolini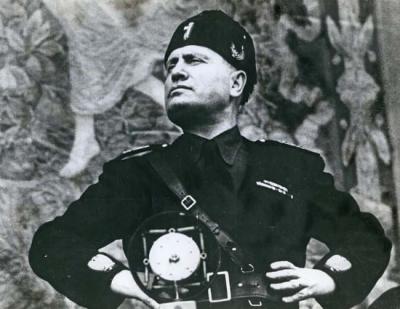 PHOTO CREDIT: Roger-Viollet
  SALÒ – Benito Mussolini will remain an honorary citizen of Salò, after a city council meeting rejected a motion from the politically progressive 'Salò futura' group to remove the status, reports Il Giorno Brescia.
   On Thursday the decision was taken to keep the award bestowed upon Mussonli by the city in 1924. Salò has a strong connection with Mussolini, having been the location of one of the founding offices of Italian Social Republic (RSI). The voting session was overseen by local police due to fears of disorder, and in front of the municipal building members of the Carabinieri and Digos were lined up, according to ilprimatonazionale.
  The mayor of Salò, Giampiero Cipani, said that the motion was rejected on the grounds that "the only way to eradicate the ideology of fascism is to demonstrate with facts that our idea of ​​state, liberal and democratic, is the right one, [this] is an instrumental and anachronistic motion," as quoted in La Repubblica.
  In the last two years, many municipalities have removed the Mussolini's status of honorary citizen, such as Bergamo in March 2019, following a petition started in 2016 that had demanded the removal of the status on the grounds that it conflicts with the values of the constitution, reported La Repubblica.
  Revisionist histories often make excuses for Mussolini by attributing to him the origins and successes of social and housing programmes. Francesco Filippi, the author of 'Mussolini has also done good things – the idiocies that continue to circulate on fascism,' has written in response to some of these ideas, that "only one thing is certain, Mussolini was a very bad administrator, a modest strategist and an inept economist," quoted in La Repubblica.
jmj