Italy breaks ranks to be peace-broker in Libya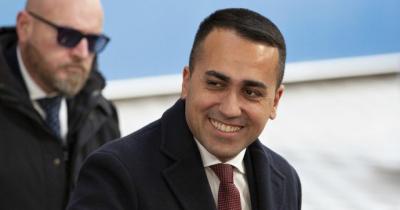 PHOTO CREDIT: Il FATTO QUOTIDIANO
TRIPOLI –  Italian Foreign Minister Luigi Di Maio landed in Tripoli on Wednesday to meet with Prime Minister Fayez al Sarraj of the Libyan Government of National Accord (GNA), and has announced that Italy will allocate 20 million euros to stabilise the region, according to diplomatic sources.
  Di Maio said that Italy will be an essential actor in ensuring a permanent cease-fire in Libya and will work to enforce the arms embargo, with the goal of allowing companies to reinvest, reports Il Fatto Quotidiano.
  Di Maio has become the first government minister to fly to Libya since the Berlin Conference on Jan. 3, in which several countries pledged to step back from the conflict zone. However, with the violence continuing and the with Russia and Turkey continuing to involve themselves in the conflict, the Berlin conference looks to have failed.
  "No one knows Libya like we do," Di Maio said in a Facebook post. ''We must not underestimate the risk of terrorism. We cannot accept countries that continue to arm parties on the ground."
  The re-engagement in the region from European countries has begun, with one of the directors of the French Ministry of Foreign Affairs, Christophe Farnaud, also having invited the GNA's Interior Minister Fathi Bashagha to visit France in order to promote cooperation between the two countries, following a meeting with Bashagha on Tuesday, according to The Libya Observer.
  The next summit that will try to unlock the crisis again will be held next Sunday. It is expected that Di Maio will make demands on rebel leader Khalifa Haftar in an upcoming meeting, in an attempt to get him to stop the blockade of ports which has been preventing the export of oil, reports Corierre Della Sera. 
jmj