Strikes planned as working conditions in Italy deteriorate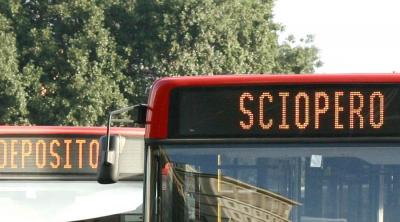 PHOTO CREDIT: TORUISTINROM
ROME – In Italy, 12.2 per cent of the working population is at risk of poverty despite having a job, according to a new dataset released by Eurostat. This percentage means that Italy is now one of the highest in the European Union. The report highlights that those working part-time have twice the likelihood of living in poverty compared to full-time employees, and that fixed-term contracts are three times more likely to result in people living poverty than permanent contracts.
  The in-work-at-risk report identifies the share of persons employed per EU member state that is at risk of being below the poverty threshold, taking into account income, social inclusion, and living conditions. The report conincides with increasing concerns in Italy that economic migrants are exploited by employers. Already in 2020, economic migrants from Tortona, Alessandria, Turin and Genoa have joined together in protests against employers non-compliance with safety regulations, against contractual violations, against tax wage violations, against anti-union behavior and against racism, according to La Stampa.
  It was revealed on Wednesday that 20 non-EU warehouse workers in Tortona who went on strike for better working conditions and were subsequently fired, now risk fines of up to 4000 euros each, reported Il Fatto Quotidiano.
  In Italy, multiple economic sectors are planning strikes over working conditions during Feb. 2020. On Friday there will be a 24 hour strike at Fiumicino airport and Venice Marco Polo airport, stated the Italian strike guarantee commission and the National Association of Air Transport Navigators. There have also been sector strikes planned for Friday by health service workers in Campania, as well as planned strikes on Feb. 10 by employees of the shipping company Tirrenia and on Feb. 14 by Italian teaching staff, according to investireoggi. The municipal police in Alexandria are also preparing for strikes, which could be declared on Feb. 10, reported La Stampa.
jmj