Turkey suspected of smuggling arms into Libya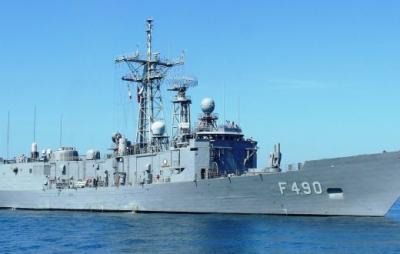 TRIPOLI – Turkey has claimed that its warship, the frigate 'Gaziantep', saved 30 migrants from drowning on Wednesday, but new information seems to suggest that the 'Gaziantep' was actually ferrying sophisticated anti-aircraft weapons into Libya, reports La Stampa.
  Two Turkish warships entered the port of Tripoli early on Thursday morning, and Turkey has since been accused of transporting weapons to the Libya's Government of National Accord (GNA). Speculation began after a television broadcaster based in the Emirates, Al Arabija, reported that the ships were loaded with military personnel, equipment and tanks, which have since been transported to an air base.
  The Turkish Ministry of Defence tweeted in justification that – "Our TCG Gazİantep frigate, which is carrying out a support operation against NATO's Naval Guard in the Central Mediterranean, handed over 30 irregular migrants to the Libyan Coast Guard Command after aiding and medical support." 
  The NATO press office is yet to comment, but according to Amnesty International Senior Crisis Response advisor Donatella Rovera, Turkey is not known to be operating along with NATO's Sea Guardian operation. Furthermore, it is only since Thursday that the government in Tripoli has been able to intercept and shoot down rebel general Khalifa Haftar's drones. According to La Stampa, they had not previously possessed the anti-aircraft capabilities.
  Italian Foreign Minister Luigi Di Maio has telephoned the Turkish Foreign Minister Mevlut Cavusoglu, and has expressed to him that the flow of arms to both sides "seriously undermine the prospects of a peaceful solution to the crisis in Libya," as quoted in La Repubblica. The Berlin Conference on Jan. 19 was supposed to have united countries behind a Libyan cease-fire, which now looks to have fundamentally broken down.
   The GNA Interior Minister Fathi Bashagha was expected to arrive in Rome for discussions on Monday, according to La Stampa.
 Libya is developing into a Mediterranean economic crisis, with European countries concerned about Turkey's attempts to control energy resources. 
 In a press conference on Wednesday, French President Emmanuel Macron accused Turkey of "explicit and grave contravention of what was concluded in Berlin," and Greek Prime Minister Kyriakos Mitsotakis has welcomed Macron's decision to dispatch frigates to the eastern Mediterranean. 
jmj