UK-Italy friendship 'unchanged despite Brexit'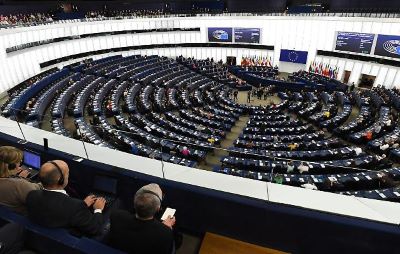 Photo credit: Corriere dell'Umbria
 BRUSSELS – The friendship and closeness of Europe and Italy with the British people has not been changed by the historic vote of the European Parliament in favour of the Brexit withdrawal agreement, vice-president of the European Parliament Fabio Massimo Castaldo has said.
 The Five Star euro-parliamentarian issued a statement saying that with Brexit "the British people have made a choice, which we do not share, but which we respect."
 The European Parliament voted by 621 votes to 49 to back the terms of the agreement Wednesday, and the UK leaves Europe at 11 p.m. UK time Friday.
 Admitting it "inevitably brings with it some reflections on the future of the European institutions and more generally on relations with our international partners" Castaldo said he hoped there would be no intent to punish Britain for having made such a choice in a democratic way.
 "Great Britain has been and remains a fundamental partner for Italy," Castaldo continued, noting that Britain is the third-largest European importer of Italian goods.
 Regarding the upcoming negotiations on Britain's future relationship with the EU, Castaldo promised Italy's government and diplomats would not abandon the Italian citizens living in Britain, and stressed the rights of Italian and European citizens and the "Made in Italy" trademarks would be protected.
 im