Sex maniac 'chef' molested Sapienza students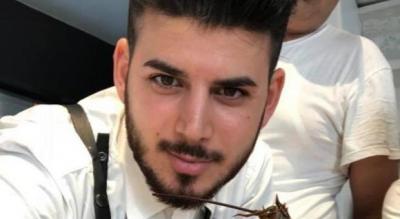 PHOTO CREDIT: IL MESSAGGERO
ROME – On Wednesday police arrested Salvatore Mariano, 23, on charges of sexual violence and harassment, after victims emerged online with claims that he had stalked and molested them, reports Il Messaggero.
  Five women have accused Mariano of groping, forced masturbation, and rape, according to Corriere Della Sera and Il Fatto Quotidiano. One victim described Mariano's method as if she were being hypnotized, and when she tried to run away he hurt her. Mariano would offer jobs at a restaurant to get girl's numbers after which he would serially harass them, according to judicial sources.
  Concerns were raised online by over 30 students who warned each other of the danger he posed in certain areas of Rome. The online posts raised the alarm and generated an investigation using undercover police. The investigative judge said of Mariano's tactics that he – "identifies young women and always approaches them when they are alone, on the street, at the exit of the metro or at the bus stop," according to Il Gazzettino. 
  Originally from Salerno, Mariano moved to Rome in Sept. 2019, and began targeting university students from Roma Tre and La Sapienza. Mariano had already been reported for harassment in Dec. 2019, when police seized his phone and discovered the names of girls that had been cataloged according to physical characteristics, reported Corriere Della Sera. 
  Marniano has been taken to Regina Coeli prison, however investigations are to continue as police try to understand if he is responsible for other cases of reported violence in the areas where he operated, according to Corriere Della Sera.
jmj