Sardinia to open Permanent Repatriation Center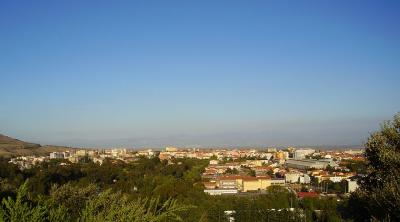 PHOTOCREDIT: WIKIPEDIAMACOMER
ROME – An influx of over 100 Algerian migrants are to be held in a new reception center, Il Fatto Quotidiano reports.
  The first permanent repatriation center (CPR) for the return of migrants will open in Sardinia on Mon 20. This comes in response to one hundred and thirty-four Algerian migrants landing on the island between Tuesday and Thursday, according to Il Fatto Quotidiano. The new CPR will be located in the former Macomer prison. It can currently accommodate fifty people, although once it is finished it will be able to accommodate one hundred, official sources say.
  The migrants have been transferred to the Monastir reception center, outside Cagliari. This temporary center was first opened in 2017, with the aim of identifying regular illegal migrants and holding them before their expulsion. Initially there were ideas to make a permanent repatriation center, but the identified holding place, that of a former district house, raised too many security concerns.
  The new CPR in Sardinia will aim to provide the necessary security while also providing economic benefits through services such as laundry and cleaning. "All this generates new positions of work and restores vitality," explained the deputy mayor of Macomer, Rossana Ledda. A canteen and infirmary have also been planned in an effort to boost the local economy. Such efforts are not always uncontroversial. In Aug 2018 it emerged that there had been serious delays to migrant worker's salaries in the Monastir reception center. It was reported that 'The Hippocrates Social Cooperative' had not paid workers' salaries during the months of May, June and July 2018, according to the Cagliari Casteddu.
  Of the one hundred and thirty-four migrants who landed in Sardinia, only one was a woman. The young Algerian men who sail to Sardinia are called 'harraga', or 'those who burn' (both borders and identity documents), and a debate surrounds as to whether they should be classified as refugees or economic migrants. The opening of CPRs are often thought to be a deterrent, however studies collated by the 'International Detention Coalition' have shown that reception policies have little influence over destination preference.
  The arrival of Algerians in Sardinia dates at least to 2006, and the numbers making the attempt have been increasing. Between 2015 and 2018, the 'Algerian League for the Defense of Human Rights' recorded a total 9,753 unsuccessful attempts of irregular emigration from Algeria, according to The Sardinia Post.
jmj