UK refusal to guarantee Erasmus saddens Italy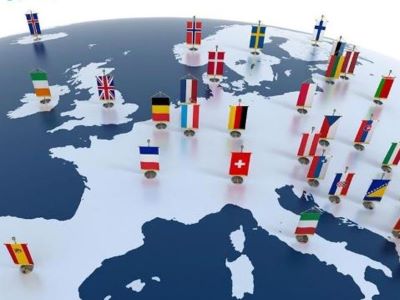 Photo credit: Corriere della Sera
 ROME – "Brexit cancels Erasmus," said La Stampa.  Italian newspapers reported sadly on the news that the UK Parliament had rejected "New Clause 10" which would have required the government to negotiate continued full membership of Erasmus+ after Brexit.
 The EU-run Erasmus programmes allow students to study and work abroad.  Indeed, many UK students have done internships at the Italian Insider thanks to the scheme. 
 As many as 53 per cent of British university students who study abroad do so through Erasmus, while according to Il Messaggero, a total of 47,117 Italians went abroad through Erasmus this academic year.
 On Wednesday, the House of Commons voted 344-254 against New Clause 10.  However, Britain's membership of the programme apparently will continue during the Brexit transition period and possibly for longer, as there is no requirement for countries to be part of the European Union to participate – Turkey, Serbia and Norway are among the Erasmus programme countries. 
 The vote "does not end or prevent the UK participating in EUErasmusPlus after leaving the EU.  We remain open to participation," said universities minister Chris Skidmore on Twitter.
 Nevertheless, reaction from Italy has not been positive.  Domenico De Maio, director general of the Agenzia Nazionale per i Giovani, called it a "grave wound" for Europe, while Democratic Party politician Piero De Luca said it was "the end of Erasmus as we have known it so far," La Stampa reported. 
 Widespread disappointment in Britain that students could be denied the opportunity to work and study abroad is echoed by Italian students who fear they will now be unable to study in Britain, where 3,082 Italian Erasmus students went this academic year, Il Messaggero reported.  It was suggested in the same paper that the Netherlands, where many courses are taught in English, could become the best option for European students who want the learn to language.
 The decision has also been viewed as a reflection on the government's attitude to all aspects of Brexit.  Il Giornale called it the "first effect of Brexit" and the result of the government's impatience to take Britain out of the EU.  Il Fatto Quotidiano – under the headline "Isolationists to the bitter end: Tories don't like Erasmus" – described the decision as confirmation of the new Conservative majority's embrace of an isolationist idea of Britain.
 Students in Europe and Britain hope the country will remain part of the scheme.  As La Stampa said, it is Britain's students who will lose out if denied the opportunity to participate.
 im