Italian businesses look to Kuwait ahead of new Expo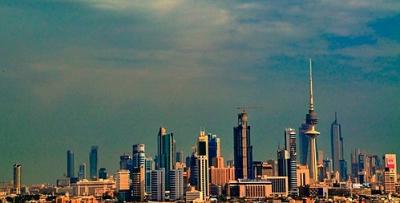 Kuwait City. Photo credit: Wikipedia
 ROME – A meeting between Kuwaiti and Italian delegations recently took place in the Italian capital ahead of the Kuwait-Italy Expo 2020, the first Expo dedicated to small and medium Italian businesses in Kuwait.
 The meeting was held in Rome on Dec. 5 in Confindustria, the Italian employers' federation and national chamber of commerce.  Confindustria says it is the main association representing manufacturing and service companies in Italy, with a voluntary membership of more than 150,000 companies of all sizes employing a total of over 5 million people.
 In attendance at the event on Dec. 5 were the Kuwaiti ambassador Azzam Mubarak Sabah Al Sabah and Dr Alberto Paravia, creator of the event, among others.
 There was strong representation at the event from small and medium Italian businesses ready to take their skills in developing interests and local resources to Kuwait, business sources reported. 
The meeting was followed by a dinner at which guests included the Italian Ambassador in Kuwait Carlo Baldocci, Sheikh Farhad al Sabah, the organisers with some representatives of Confindustria and the entrepreneurs, in addition to Mirella Milioni and Gennaro Migliore of the Commissione Esteri.
 Business sources said that the Expo represents a great opportunity for Italian businesses who are members of Confindustria and want to internationalise into highly receptive markets.
 The Kuwait-Italy Expo 2020 will be held in Kuwait City – the Kuwaiti capital – from 6 to 8 Feb next year.  It is organised by MIA Events Management, represented by Salem Al Sheraian on the Kuwaiti side.  Creator and director of the event Alberto Paravia represents the Italian input, and along with Avvocato Emanuele Occhipinti also represents ESMO, collaborating for the event with Dr Violetta Spadea and Dr Giovanni Cubeddu.
 im