Trump and Conte contradict each other on 5G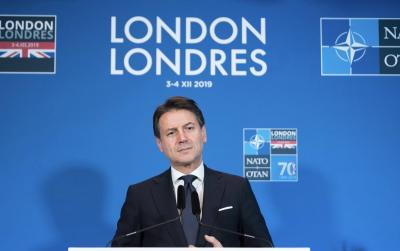 Giuseppe Conte in London for NATO. Photo credit: Giuseppe Conte/Twitter
 ROME – Italian Prime Minister Giuseppe Conte and President of the USA Donald Trump appeared to contradict each other on Huawei and 5G, La Stampa reported.
 Both leaders were in Britain for the NATO summit held for the 70th anniversary of the defence alliance.
 At a summit outside London, Trump said: "I spoke to Italy and they look like they are not going to go forward with that… Everybody I've spoken to is looking like they are not going to go forward."
 However, Conte denied having discussed the issue with Trump, La Stampa said.
 The US has put pressure on other countries not to use Huawei to build 5G networks.  The Chinese telecommunications company denies allegations that it represents a security threat. 
 After a bilateral meeting between the two leaders, Conte said that he had clarified that Italy would apply its legislation – referencing the Italian government's "golden power" rules – to "ensure protection from any risk" that might result from using Huawei's network, government sources reported.
 im