UniCredit's 2023 plan includes thousands of job cuts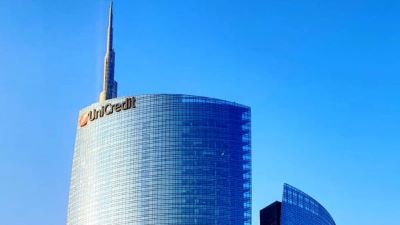 UniCredit's offices in Milan. Photo credit: Milano Today
 ROME – UniCredit is planning to cut jobs in Italy and elsewhere as part of its 2020-2023 plan, business sources reported.
 The banking and financial services plan to 2023 will reduce the number of people it employs in the country by 5,500, and close about 450 branches, Il Sole 24 Ore reported.
 The company, Italy's largest lender according to the Financial Times, aims to cut 8,000 jobs, principally in Italy, Germany and Austria, Il Fatto Quotidiano said.
 "We are beginning negotiations with the trade unions," Il Sole 24 Ore quoted Jean Pierre Mustier, who has been the company's CEO since 2016, as saying.  "There are 8,000 cuts, we are not giving details on where they will be made, but we can say that in the preceding plan we acted in a socially responsible manner and we will continue to do so."
 The Financial Times has said that UniCredit's plans include seeking regulatory approval for a share buyback, and that the aim of the plans is to save 1 billion euros in costs in western Europe.
 im