Spelacchio Christmas tree returns to Rome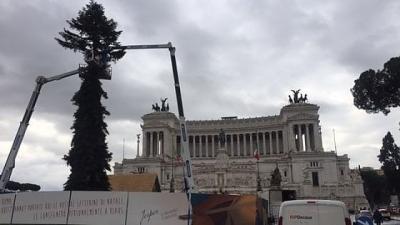 Spelacchio 2019 being set up in Piazza Venezia. Photo credit: La Repubblica Roma
 ROME – Spelacchio has returned to the Eternal City.
 Rome's Christmas tree in 2017 hit international headlines for all the wrong reasons after it was nicknamed Spelacchio in reference to its very threadbare appearance.  2019, however, saw the name Spelacchio (meaning "bald") adopted as an affectionate shorthand for the giant Christmas tree put up annually in Piazza Venezia, in central Rome.
 The name "Spelacchio" is being used by everyone from the tree's sponsors (Netflix, as last year) to Mayor of Rome Virginia Raggi - "Spelacchio is returning!!!" she announced on Twitter.  The tree (which according to Il Messaggero is 23 metres high) also has its own Twitter account - naturally, "Spelacchio."
 The tree, which arrived in Rome Sunday and is currently being set up in Piazza Venezia, is to be decorated with 80,000 lights of low energy consumption, Il Messaggero reported.  These will be switched on 24 hours a day from Dec. 8 until Jan. 6.
 im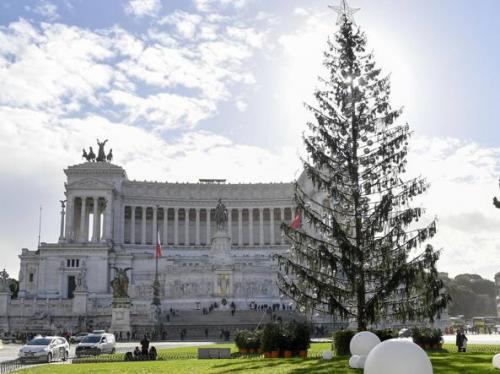 The original Spelacchio in 2017. Photo credit: Corriere di Roma