Three hikers killed in Apennines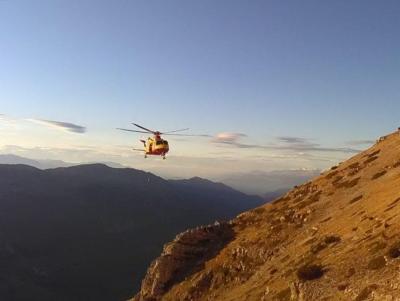 ROME – Three hikers have been found dead in the Apennines, apparently killed by mountaineering accidents, local authorities report.
 The National Alpine and Cave Rescue Corps (CNSAS) announced on Twitter Sunday that two people had been found dead on Majella, in the Central Apennines, after having presumably slipped on the ice. 
 According to La Repubblica, the two hikers were Gianpiero Brasile, 58, and Antonio Muscedere, 55, and one fell into a ravine after slipping on ice and the second fell after he too slipped while attempting a rescue. 
 La Repubblica reports that they were part of a group of six experienced mountaineers, and that the others called out the emergency services following the accident, which took place at 2,500 metres altitude. 
 In a separate incident, the search for a third hiker who had gone missing came to an end when his body was discovered on Gran Sasso, the Apennines' highest peak, the CNSAS tweet continued.
 Local media report that the hiker found dead on Gran Sasso had been missing since Friday and has been named as Matteo Martellini, 37, from Pescara.
 La Repubblica reported that it was most likely he had gone for a hike alone and slipped.
 im