Five confirmed dead after Lampedusa shipwreck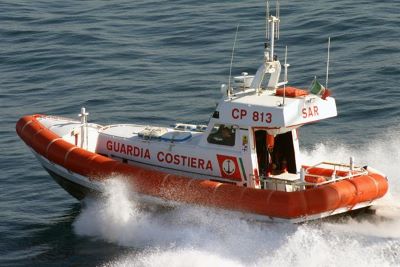 A boat of the Italian coastguard. Photo credit: Guardia costiera
 LAMPEDUSA – Five bodies have been recovered after a boat carrying migrants was shipwrecked a mile off Lampedusa, authorities report.
 Since the shipwreck Saturday, three bodies were recovered by the coastguard at sea, and two found by the guardia di finanza on land.  All were women.
 The coastguard was called out on Saturday afternoon by two fishermen who noticed the boat in difficulties and alerted the port authorities, the Corriere della Sera reported.
 149 people, including 13 women and 3 children, were saved by the coastguard. 15 people are still missing, the Corriere della Sera said.
 The coastguard said that it was a particularly difficult operation due to the adverse weather conditions, with waves of 2 metres high, and due to the number of people in the water.
 The Agrigento prosecutors are investigating.
 im