American billionaire to buy AS Roma?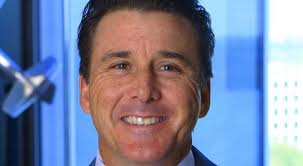 Dan Friedkin. Photo credit: Il Messaggero
 ROME – American billionaire Dan Friedkin is interested in buying A.S. Roma football club, business sources report.
 Friedkin, 54, is the 504th richest man in the world, according to Forbes.  He has sent emissaries to Rome to evaluate the possible purchase of the club, Il Messaggero said.
 AS Roma is currently owned by a team of four American investors with another American billionaire, James Pallotta, the president of the club.
 Il Gazzetto dello Sport reports that the Texan company Friedkin Group would invest 150 million euros in the club, effectively making him a minor partner.
 Consob, the authority which regulates the Italian stock exchange, has asked the club for clarification as the news of potential new investors from Friedkin Group has affected the club's performance in the stock markets, Corriere dello Sport reports.
 im