Peugeot-FCA merger worries workers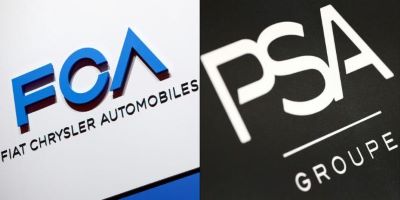 TURIN – Fiat Chrysler Automobiles have merged with PSA, who own Peugeot, in a 50 billion euro deal, business sources report. 
 The 50-50 merger between the French and Italian companies, confirmed Wednesday, will create the world's fourth-biggest carmaker by number of cars sold.  It is expected to generate profits of 170 billion euros and operating profits of over 11 billion euros, reported La Stampa.
 The new company will be based in Holland.  FCA president John Elkann will be the company's president, and Peugeot CEO Carlos Tavares will be chief executive.
 Peugeot will have six places on the new board, and FCA five, reported the Wall Street Journal.
 The Italian government is watching carefully given how important FCA is to Italy, said Economy Minister Roberto Gualtieri. 
  "It is a market operation, I cannot judge the agreement but what matters to the government is that the level of production and employment in Italy is assured and therefore the continuity of the company," commented Italian Prime Minister Giuseppe Conte.
 The Italian trade union Fgom-Cgil has expressed its "very strong preoccupation" while the French trade union Cgt went further:
 "It is the classic game of global capitalist Monopoly," said the group's president within PSA, Jean-Pierre Mercier, who said that the companies were hoping to increase profits by "exacerbating the attacks on the interests of the workers."  He called on the workers of both the Italian and French groups to mobilise "to defend their common interests."
 im