Italian expedition in Antarctic begins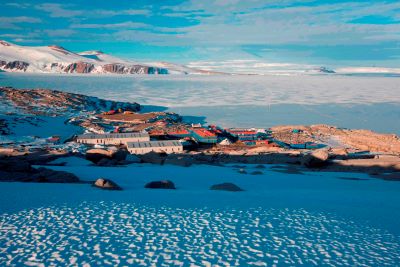 "Mario Zucchelli" Antarctic base. Photo credit: ENEA
 ANTARCTIC – The 35th Italian scientific expedition into the Antarctic has begun with the opening of the Italian station "Mario Zucchelli" (MZS) on Baia Terra Nova.
 The summer campaign lasts for four months and has 250 participants Italian and foreign technicians and researchers.  It supports 45 research projects, some at other Antarctic bases.
 This year, for the first time, the base will close on March 20 to allow restructuring work after the departure of the scientific staff.
 The programme is financed by the Ministry of Education, Universities and Research under the National Antarctic Research Programme.  The expeditions are managed by the National Agency for New Technologies, Energy and Sustainable Economic Development for the logistics, and the National Research Council for scientific coordination. 
 The MZS base was reopened by a group of 20 including expedition leader Gianluca Bianchi Fasani.  The team left from Christchurch, New Zealand, flying directly to the US McMurdo station and then on to MZS by a smaller aircraft.
 This expedition will also see for the first time the use of the only Italian ship suited for polar operations, the icebreaker Laura Bassi, which left Italy Oct. 21 and will arrive Dec. 5 at the New Zealand port of Lyttelton, from which she will make two round trips to Baia Terra Nova conducting an oceanographic campaign.
 im