Brief reprieve for Antico Caffè Greco threatened with eviction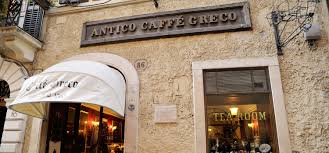 ROME – The eviction of the historic Antico Caffè Greco has been postponed to the end of January following a widespread show of support for the café, says Il Fatto Quotidiano. 
 Nicola Paglietti, lawyer for the café managers, explained that a hearing had been fixed for Nov. 14 by a judicial act that also obliges the café managers and the Israelite Hospital (who own the building) to come to an agreement to protect the Antico Caffè Greco.
 It was set to close last Tuesday with an executive eviction.
 The café, one of the capital's oldest and most famous, opened in 1760 and since then has played host to writers from Byron to Goethe, while its furnishings and artworks have been protected by law since 1953.
 It is situated on Via Condotti, one of Rome's most expensive shopping streets.
 The lease expired in Sept. 2017, and the owners sought to increase the rent from 17,000 euros per month to 180,000.  The café lost the ensuing legal battle, and a judge ruled that the current managers would be evicted.
 Manager Carlo Pellegrini, proprietor of the brand for over 20 years, is determined to keep the café open.  Heritage group Italia Nostra have also been adamant that the café must be protected.
 According to Il Fatto Quotidiano, art critic Vittorio Sgarbi promised to hand out brioches and cappuccinos to people protesting the café's closure on Tuesday morning.
 im