Severe flooding in Milan and Liguria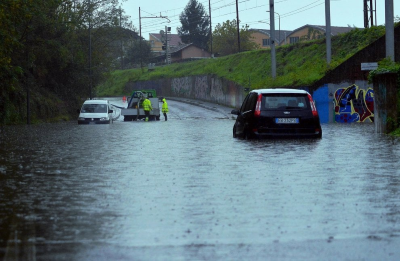 Photo credit: La Repubblica
 MILAN – Much of Milan is flooded due to an ongoing storm.
 The Seveso river is close to flooding, at so-called "waiting level 2" with further areas of the city at risk, such as the Isola district, reports La Repubblica.
 Firefighters and local police have been repeatedly called out for flooded basements and underpasses, while five nurseries have been closed.  The floods have also resulted in serious traffic problems.
 An orange weather warning was issued Monday, and even heavier rain is expected for today.
 Floods have also affected Liguria, where trains have been suspended and a red weather warning issued.
 im