New US tariffs hit Parmesan but not prosecco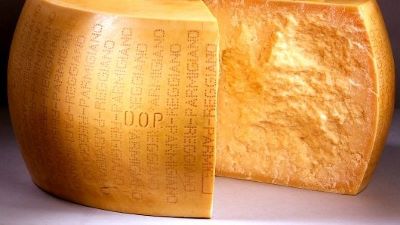 ROME – The Trump administration has put 25 per cent tariffs on some European products, and Italian products such as Parmesan cheese and prosciutto ham are on the list, business sources report.
 Italian prosecco and olive oil, however, will not be subject to the new tariffs, according to Il Fatto Quotidiano.
 The change is the result of a World Trade Organisation ruling that the US government could put tariffs on European goods to a value of almost 7 million euros a year, in response to the EU's failure to withdraw illegal subsidies to Airbus.
 The tariffs, which will start from Oct. 18, also include products such as Scotch whisky, French wines and Swiss Emmental cheese.
 The EU may get a chance to place tariffs on American goods, however, when the WTO rules on American illegal subsidies to Boeing, reports Il Fatto Quotidiano.
 The tariffs have been one of the focus points of US Secretary of State Mike Pompeo's visit to Italy, with one woman handing Pompeo a piece of Parmesan cheese in protest.
 im