Meredith Kercher case: Guede granted partial freedom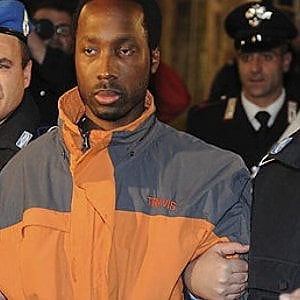 Rudy Guede. Photo credit: La Repubblica
 ROME - A Rome court has rejected a request by Rudy Guede, currently serving 16 years in prison for the 2007 murder of Meredith Kercher, to spend the rest of his sentence doing community service.
 The court has granted him partial freedom in that he has permission to collaborate with the Centre for Criminological Studies in Viterbo.
 Starting on Wednesday, Guede, who has been described as an exemplary inmate, will leave prison to work in the office and return each night, reports La Repubblica.
  "As a lawyer I have always believed in the function of rehabilitation," said Francesco Maresca, the Kercher family's lawyer, "but… thinking of Guede's partial freedom after such a serious and violent crime raises some doubts."
 Guede, 33, has always denied murdering Kercher.  Amanda Knox, Kercher's flatmate, and Raffaele Sollecito, Knox's boyfriend, were also initially convicted, but the judgement was overturned in 2015.
 im