Eni CEO and wife in conflict of interest case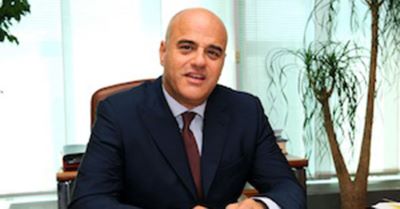 Claudio Descalzi. Photo credit: Il Sole 24 Ore
 MILAN – Claudio Descalzi, CEO of Eni, and his wife Maria Magdalena Ingoba have been placed under investigation by the Milan prosecutor's office for not having declared a conflict of interest, judicial sources report.
 So far, Descalzi has received a notice of warranty and his house has been searched.
 The Milan prosecutors have established that until 2014, Ingoba controlled the Petro Service group through the Luxembourg company Cardon Investments SA.  Petro Service comprises five companies in Congo, Gabon, Mozambique and Ghana.  This company, according to the Corriere della Sera, rented ships and logistics to Eni Congo from 2007 to 2018 for the equivalent of over 300 million euros, as Espresso reported back in March.
 The board of directors and the shareholders of Eni (of which the Italian treasury owns 30 per cent) were not made aware of these transactions, reports Il Fatto Quotidiano.
 When the Corriere della Sera first began investigating a possible link between Cardon and Ingoba in December 2018, Ingoba denied all knowledge of the company.
 Letters from public prosecutors have now established that the five companies of Petro Service were headed by Cardon, which since at least 2009 has been run by two Cypriot trustees.  66 per cent of Cardon is owned by the Cypriot company Cambiarsi Holding Ltd, which is attributable to Ingoba, and the rest by Maggiore Ltd., which is connected to businessman Alexander Anthony Haly, says Il Fatto Quotidiano.
 On April 8 2014, six days before then prime minister Matteo Renzi recommended Descalzi as CEO of Eni, Cardon was entirely taken over by Haly, who had already been investigated by a former inquiry into possible international corruption of Eni in Congo, reports Il Fatto Quotidiano.
 Meanwhile, Il Fatto Quotidiano reports that Descalzi has given three different versions of Eni's links to Petro Service so far.
 im