San Marino seizes millions from dictator Sassou Nguesso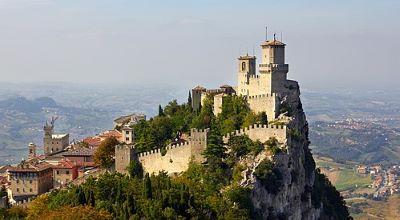 ROME - The Republic of San Marino has seized 19 million euros from Denis Sassou Nguesso, the dictator of the Republic of the Congo.  This follows an investigation into the money laundering which allowed him and his circle a lifestyle so extravagant that they spent 114,000 euros on crocodile-skin moccasins.
 Thanks to corruption and money laundering, Sassou Nguesso had managed to place millions in San Marino banks, reports the Corriere della Sera.  The 19 million euros will go to the state of San Marino.
 According to the investigators, most of the money seems to have been taken from a Congolese public institution, the Delegation General des Grands Travaux, according to the Corriere della Sera.
 From there, the money was diverted into multiple accounts with the Banca Commerciale Sanmarinese, managed by a French broker, and laundered. 
 The money was then spent on an astonishingly expensive lifestyle for Sassou Nguesso and his family and friends.  Almost 2.5 million euros went to one Parisian tailor, Max Evzeline, while 2.3 million euros were spent on watches and over a million euros on stays at a luxurious Paris hotel charging 11,000 euros per night.  The money also funded 60 cars each costing at least 100,000 euros, and private jets. 
 Sassou Nguesso's broker, Philippe Chironi, has been sentenced to six years in prison for money laundering.
 Since 1997, Sassou Nguesso has been president of the Republic of the Congo, not to be confused with the Democratic Republic of the Congo.
 The money confiscated, a record amount for the Republic of San Marino, will go to the state.   The Corriere della Sera reports that it represents about 575 euros a head when divided amongst San Marino's 33,000 citizens, creating a situation roughly equivalent to the Italian economic minister suddenly finding an extra 35 billion euros.
 San Marino's foreign minister, Nicola Renzi, said it was "important news that crowns the investigations carried out over time by the courts of the Republic of San Marino" and that it demonstrated the ability of the country to fight against money laundering.
 However, not all the corruption has come to light.  An investigation by the British non-governmental organisation Global Witness reports that the president's son Denis Christel may have taken and laundered over 50 million dollars from the country's budget, and his sister Claudia allegedly took 20 million dollars of public funds, an accusation she denies.
 im