Farm deaths underline Italy's work accident rash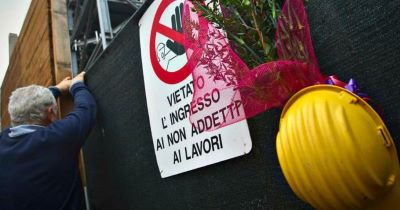 ROME – Following the death of four farm workers by drowning in a sewage tank, wider concerns about a rash of accidents and deaths at work are being raised in Italy. From January to July 2019, 599 people died at work in the country, reports Il Fatto Quotidiano, at an average of three deaths at work per day.
 According to Inail, a statutory corporation overseen by the Ministry of Labour and Social Policies which works against such accidents, this represents an increase of two per cent compared to the same period for last year. 
 Inail notes, however, that their figures do not include all sectors.  It may also affect data that foreign workers are not always aware of their rights and do not report incidents at work, even though many are employed in high-risk sectors such as building.  The real state of affairs is probably worse, therefore, than the idea given by the statistics.
 On September 12, near Pavia, the bodies of four farm workers were recovered from a sewage tank in which they had drowned.
 Following the incident, Minister of Agriculture Teresa Bellanova tweeted, 
 "My thoughts go first of all to the families.  Safety at work is an indispensable right, we must make every effort to protect it."
 Speaking about the situation more widely, Rossana Dettori, national manager for safety at work of the Italian General Confederation of Labour trade union, said,
 "The situation is dramatic, it requires an immediate national plan for prevention… Safety is increasingly seen as a cost, but it is exactly the opposite, even in economic terms: it represents an investment, considering the enormous costs to our health service of serious incidents."
 Dettori is asking for a discussion with the new government.  She links the problems back to the financial crisis, saying that deaths at work are an obvious consequence of the increase in temporary work and the decrease of protection for workers.
 jp-im