Unique Warhol photo exhibit by Gerald Bruneau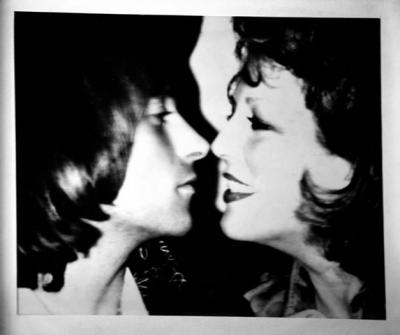 Portrait by Andy Warhol of Gerald Bruneau and his first wife, the late Giovanna Pignatelli d'Aragona Cortes. PHOTO CREDIT: GERALD BRUNEAU ARCHIVES, Copyright, not for unauthorised reproduction
 ROME — A dazzling exhibit of images of the pop art maestro Andy Warhol, his 'Factory' and the mythical Chelsea Hotel in New York taken by his protegé French photographer Gerald Bruneau in the 1970s and 1980s opened this week at the Palazzo Naiadi in the Eternal City.
 Bruneau worked as a photographer in New York at the time together with his aristocratic Italian wife, Princess Giovanna Pignatelli d'Aragona Cortes. 
Born in Monte Carlo in 1947, Bruneau began his professional career inside Warhol's Factory and then moved to Italy in the 1980s where he established himself as a freelance working for prestigious publications. His recent studies of the Riace Bronzes and Paolina Borghese have caused considerable controversy.
 Gerald worked for many years for the Grazia Neri agency and was a founder of the agency Blackarchives. 
 His work has been published by the Washington Post, Time, Newsweek, Le Figaro and Le Monde, among others.
 Among the photographs in the exhibit are several profiles of Shizo, a former memmber of the Nina Hagen band who was a well known figure in the most hip underground clubs of New York.
 jp