Magnitude 4.2 earthquake hits Calabria, trains delayed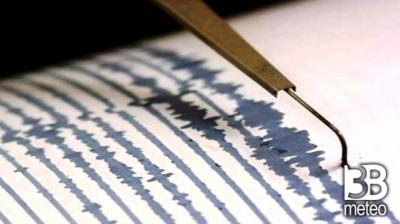 COSENZA – A 4.2 magnitude earthquake has struck off the coast of Calabria in Cosenza, causing train delays of up to 100 minutes, local authorities said on Monday.
 The earthquake, with its epicentre at Marina di Fuscaldo, in the province of Cosenza, had a depth of 267 kilometres and hit at 4:57 a.m., the National Institute of Geophysics and Volcanology (INGV) said.
 Railway lines were suspended between Cetraro and Longobardi (Tyrrhenian line) and between Paola and Bivio Pantani (Paola-Cosenza line), in line with emergency management procedures.
 The Paola-Cosenza line resumed operation from 8:30 a.m. with train delays of up to 100 minutes.
 There have been no reports of casualties or damage to buildings or infrastructure.
 cc