Pope faces difficult trip to Africa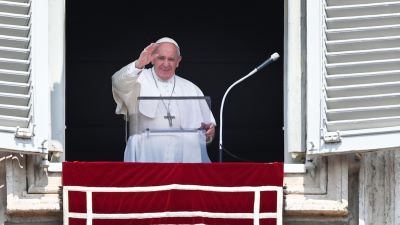 Pope Francis. Photo Credit: Vatican News
 ROME - Pope Francis is leaving on 4 September for a trip to Africa in which he is visiting Mozambique, Madagascar and Mauritius.  It will be a difficult and tiring journey, comments Il Messaggero, particularly the Mozambique stage.
 Mozambique has only recently emerged from years of civil war, with the latest peace treaty considered to be fragile, especially given the context of political corruption.  The country is also in full campaigning mode for upcoming presidential elections.
 On August 30 Pope Francis sent the people of Mozambique a message (in Portuguese, the official language):
 "Dear people of Mozambique!  In a few days my visit to your country will begin, and, even if I cannot go outside the capital, my heart reaches and embraces you all, with a special place for those who live in difficulty.  I would like to leave you this certainty: you are all in my prayers."
 Francis would have liked to visit other places in Mozambique, but safety conditions would not allow for it.  Il Messaggero reports that it is only a few days since five people were decapitated by terrorists in the north of the country.
 Although Pope John Paul II visited Mozambique in 1988, this is the first time that Francis has visited the country.
 During the visit to the three countries, Francis will meet civil, interreligious and Catholic leaders.  There are expected to be important discussions on climate, poverty, the exploitation of resources and migration. 
 im