Martel snubs Polanski gala dinner at Venice Film Festival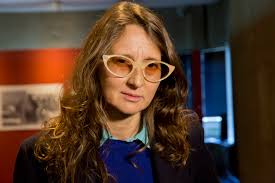 VENICE – Jury president of the 76th Venice Film Festival Lucrecia Martel supports the controversial inclusion of Roman Polanski in the competition but will not attend a dinner organised during the festival for his new movie J'accuse (also known as An Officer and a Spy), she said at a press conference on Wednesday.
 This year's edition of the world's oldest film festival has come under fire for including Polanski because of his conviction for raping a 13-year-old girl in the 1970s.
 "I will not take part in the gala dinner organised by Polanski because I represent many women who are fighting in Argentina on these type of issues and I will not be there to congratulate him. But I think it is correct that Polanski's movie is here at this festival," said Martel, an award-winning Argentine film director, screenwriter and producer. "We have to develop our dialogue with him and this is the best possible place to go on with this type of discussion."
 The festival's director, Alberto Barbera, defended his decision to include Polanski.
 "It is a film that I really enjoyed. I'm not a judge, but a film critic, my work ends here,'' said Barbera who has previously compared the film director to 17th-century artist Caravaggio saying although he "was a killer," he was "one of the major painters of the Italian baroque period. It's not so different."
 "We have to distinguish between the art and the man," Barbera said.
 cc