40 migrants feared dead in tragic shipwreck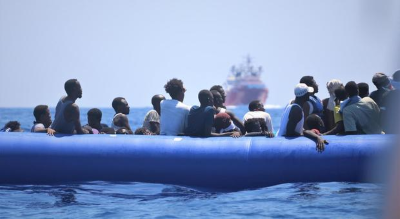 ROME – About 40 migrants, including children, are feared to have died in a tragic shipwreck off the coast of Libya. 
 The International Organisation for Migration, a related organisation of the UN, posted on Twitter on Tuesday afternoon, reporting the disaster.
 It is still not certain how many were killed.  Some bodies have been recovered, including those of children, said the organisation.
 The 60 survivors have been taken back to shore. 
 Libyan authorities said they had found the wreck of the boat, reported the Alarm Phone, an organisation which helps refugees in distress in the Mediterranean secure rescue from coastguards.
 im