Italian PD-M5S coalition talks resume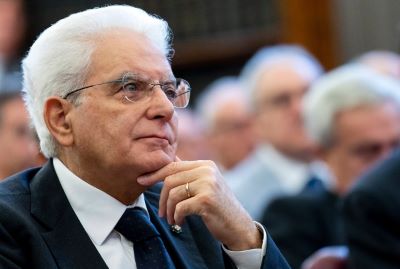 President Sergio Mattarella
 ROME - The Five Star Movement and Democratic Party resumed talks Tuesday afternoon on finding an arrangement that would allow them to form a coalition government, according to political sources. 
 Following four hours of talks on Monday evening, the Five Star Movement cancelled a meeting with the Democratic Party that was due to take place on Tuesday at 11 a.m.  However it eventually started late Tuesday afternoon after caretaker Prime Minister Giuseppe Conte spoke to PD officials.
 The initial disagreement had been over whether Giuseppe Conte should be prime minister again but the PD apparently dropped their oppositio to it on condition that Five Star leader Luigi Di Maio not be a deputy prime minister.  There are also disputes over which of the parties would hold particular ministries in a new government. 
 The horsetrading could continue for hours or days until a coalition deal is reached, political commentators said.
 Democratic Party sources cited in Il Messaggero said that there would not be a veto on Conte but that other problems still needed to be resolved, stating that the Democratic Party asked for the office of vice premier and all the economic ministries, which Five Star refused. 
 The allocation of the Ministry of the Interior has also sparked disagreement.  According to local political reporting, Democratic Party sources have blamed the failure to agree on Five Star leader Luigi Di Maio, whom they allege wants to be deputy premier and interior minister - a demand that Nicola Zingaretti, leader of the Democratic Party, may have refused to accept.  However, Five Star sources have denied that Di Maio is after the ministry, saying "Issues come first for us."
 On Wednesday, President Sergio Mattarella will see the two parties again for further talks, after which he will decide whether to give an exploratory mandate to Conte or another politician to try and form a government or else call an election, an expensive option that the Quirinal Palace would prefer to avoid.
 jp-im