Nude woman link in Italian chef death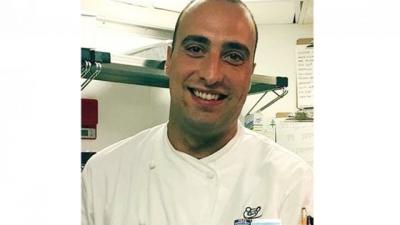 LODI - A "fact-finding" inquiry has been opened into the death of Italian chef Andrea Zamperoni, found dead Wednesday in a New York hostel after a naked woman directed officers to his body.
 Prosecutor of Lodi Domenico Chiaro, who Friday annouced the probe, described it as "a necessary act."
 "We are also waiting to find out exactly why he died," Chiaro said. "The file will be opened today." 
 The body of the 33-year-old head chef of famed New York City restaurant Cipriani Dolci, was found wrapped in a blanket on the first floor of Queens hostel, Kamway Lodge, a few blocks from where he lived.
 An informant raised the alarm, notifying police, who upon arrival at the lodgings, were directed to the body by a screaming naked woman. The hostel is said to be known for drugs and prostitution.
 Police are treating the death as suspicious.
 Zamperoni was reported missing by restaurant staff when he failed to show up at work on Monday. According to his colleagues, the chef wasn't the party type and it was unusual for him to be late for work.
 "He's always the first one to call if he's a minute late," said sous chef Manuel Ignacio Albo.
On Thursday afternoon Cipriani restaurant released the following statement:
 "We have sadly learned that Andrea Zamperoni, a well-respected and beloved member of the Cipriani team for many years, who went missing last Sunday has been found deceased.
 We will keep Andrea's family in our thoughts and prayers and respect their privacy during this difficult time.
 Andrea was a responsible, good-hearted, kind and very hard-working individual who will be deeply missed by all of us. We trust the NYPD is exerting all efforts to investigate and bring clarity to this tragic situation."
Originally from Italy, Zamperoni moved to New York in April. 
Zamperoni's twin brother Stefano - a chef at London's Cipriani - had flown to New York to help search for his brother.
 His distraught mother, who lives in Casalpusterlengo in the Province of Lodi, continually repeats - "I never thought that such a thing could happen to our family."
 cc