FAO tribute after former DG Diouf dies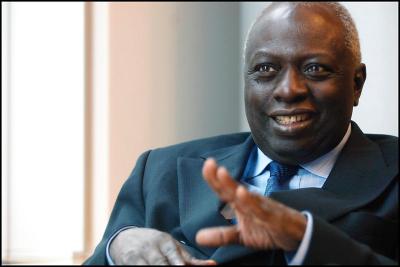 ROME — FAO staff and consultants paid tribute Monday at their headquarters to former director general Jacques Diouf, who died last week-end at age 81.
 Staffers gathered at 12 a.m. and observed a minute of silence in front of building A, under the UN flag.
 During his three terms as Director General the Senegalese Diouf was criticised for allegedly changing the constitution to enable him to extend his reign to almost two decades at the helm of the UN agency. However many staffers who had criticised Diouf when he was in charge subsequently felt his engaging brand of personal charm looked good in retrospect when compared to the harsh regime of his irascible Brazilian successor, José Graziano da Silva, who interrupted the reform process that Diouf had negotiated and concurred with major donors to the FAO.
 eic