French hiker death sparks furore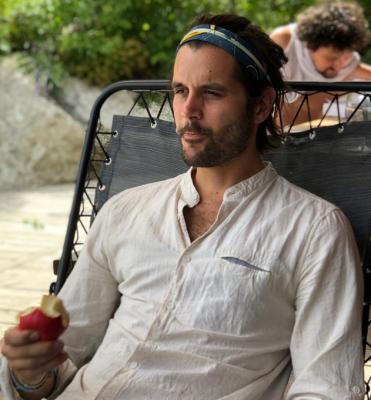 SALERNO – The body of Simon Gautier has been found in a ravine.  The 27-year-old French tourist, who went missing on August 9 while hiking, was identified by mountain rescue in the Belvedere di Ciolandrea zone, in San Giovanni da Piro, Salerno province.
 "I am devastated, we were hoping up until the last minute that Simon was still alive," said Asha, a Danish student who shared an apartment in Rome with him.  "This is a terrible time."   
 Gautier's parents learned the news in a Policastro hotel, from his friends.  
 The hiker's family and friends have been critical of the rescue operation, with one saying that mistakes had been made from its very start. Those close to Gautier have condemned it as too slow to respond appropriately, and as having failed to use all the available resources in the effort to find him.  
 "They could and they should have done more, and in particular, everything that they have done in the last few days should have been done from 9thAugust," Il Messaggero reported one of his friends as saying.  They expressed a lack of confidence in the investigation to discover what had happened, saying that it would have been conducted better in France and that they were unconvinced that the attempts made to establish the sequence of events had been carried out in the best possible way. Such concerns were voiced as early as August 15, when Gautier's mother appealed for more help, saying that the Italian emergency services did not have enough people to adequately search the area.
 In contrast, the prefect of Salerno underlined the great extent of the rescue operation in a meeting with the French ambassador to Rome, Christian Masset. The operation was conducted over a large area and included specialist units from the fire service and Alpine Rescue. Dogs, helicopters and drones were also used in the search, which began on August 9when Gautier himself raised the alarm with a phone call to emergency services, saying that he had broken both of his legs and did not know where he was.  Why the phone could not be tracked to find him has not been explained. 
im