Exclusive: FAO HR chief sacked in sex probe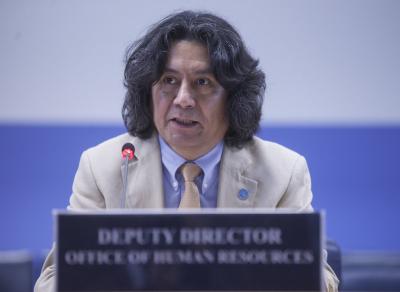 ROME -- FAO Human Resources Director Fernando Servan, dubbed a 'sex predator' by NGO Hear their Cries, was fired last week after being suspended following a probe into alleged sexual harassment, abuse of power and corruption, FAO sources said Saturday.
 Peruvian Servan, who began his career in Rome as a cab driver and went on to be head of publications at FAO before being appointed HR supremo by Brazilian FAO DG José Graziano da Silva, was dismissed on Thursday, the sources told the Insider.
 The OIG probe into Servan was seen by FAO watchers as a sign that new Chinese DG Qu Dongyu  may be planning a major purge of dead wood appointments made under the Latin American regime at the UN agency. 
 Also considered at risk of being targetted is Raqesh Muthoo, an Indian fun-loving drinking buddy of Servan, who is deputy chef de cabinet and rarely speaks to his boss Mario Lubetkin, who masterminded Graziano's support of the Chinese candidature to lead the FAO.
 Muthoo hit headlines when he and his brother, a senior executive at IFAD, were involved in a brawl with Italian drinkers at a watering hole in front of the FAO. Carabinieri paramilitary police were called to break up the trouble and the incident raised further questions about the quality of senior management at the UN agencies in Rome, FAO watchers said.
 The FAO sued Italian Insider chief editor John Phillips on charges of tarnishing the image of the UN agency with articles such as exposing detailed accounts of sexual harassment by the FAO HR supremo. An Italian judge ordered Phillips to pay up to 60,000 euros to the FAO and three of its executives including Lubetkin for articles in the English-language newspaper. Phillips' defence lawyer said he will appeal.