Di Maio pledges 16.9 million to keep Whirlpool plant open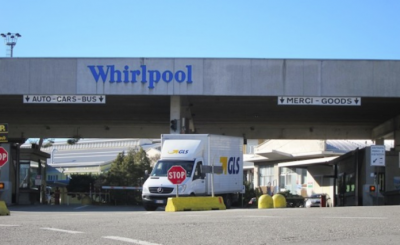 ROME – A new employment protection decree will allocate 16.9 million euros to Whirlpool in a bid to save 420 jobs and prevent the American home appliances manufacturer from shutting its Naples production plant, deputy prime minister Luigi Di Maio has announced.
 There will be "over 10 million euros [plus 6.9 for 2020] to keep the Whirlpool plant in Naples open," Mr. Di Maio said in a live-streamed Facebook message on Sunday.
 "Thanks to these resources, Whirlpool will not be able to say that it will leave Naples. But it will have to honour the commitments it has made."
 A letter sent to Mr. Di Maio in April had outlined the company's intention to close the Naples factory due to "a major drop in demand." 
 So even with the fresh injection of relief funds Whirlpool has clarified that it will no longer manufacture washing machines but has said 'reconversion' is the only solution.
 cc