Sardinia, German arms factory suspends bomb exports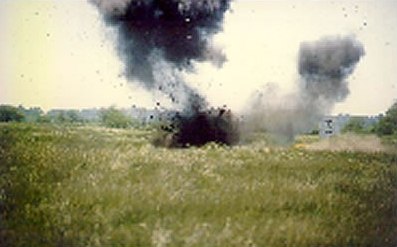 SARDINIA – A German arms factory with a production plant in Sardinia and headquarters in Ghedi, in northern Italy, has suspended the export of aircraft bombs to Saudi Arabia and the United Arab Emirates.
 The move follows a June 25 parliamentary motion calling for the government to block the export of certain types of weapons – airplane bombs and missiles – manufactured by RWM Italia, a subsidiary of German company Rheinmetall, to the two countries until there is a concrete breakthrough in the peace process with Yemen.
 News of the 18-month suspension came from a note to employees from RWM General Manager Fabio Sgarzi.
 "This situation is not the result of company decisions, nor caused by market trends, it is an expression of the political will of the Parliament and of the Government and must be serenely accepted, in compliance with the laws of the State which have always guided the company's actions," Mr Sgarzi's note read. 
 "And today begins a period that is certainly not easy, which will require the maximum collaboration of all as a sign of rationalization, efficiency and timeliness, so that the company continues in the realization of strategic investments, maintains its market position and is ready to resume at the end of the suspension period," he added. 
 Exports to Saudi Arabia made up a large part of the revenues for the plants, with a contract worth more than 400 million euros. 
 Protections against workers will therefore be necessary. ​​
 "The production programs of the Ghedi and Domusnovas plants will be modified to better respond to the needs of the other contracts acquired and those in the process of being acquired, RWM's General Manager said.
 "I will do my best, together with my closest collaborators and the [union], to give continuity to the largest possible number of workers in the Ghedi and Domusnovas plants, during this transition period which we hope will last as little as possible."
 After the June 25 motion, the RWM Reconversion Committee had asked that the matter be referred immediately to the President of the Council of Ministers, Giuseppe Conte, the President of the Solinas Region, the Regional Council, the trade unions and the business and academic world, "in order to promote and support the implementation of alternative activities to those of bomb production." 
 The Committee also called attention to the protection of the approximately 300 workers, who "must not suffer the consequences of a possible closure of the plant and subsequent relocation."
 cc