Facebook removes League anti-migrant posts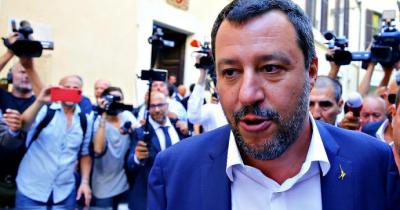 Interior Minister Matteo Salvini (credit: Il Fatto Quotidiano)
ROME – For the first time, Facebook has taken down League posts denouncing the antiracist movement "Cara Italia" because they are in violation of its community standards, according to Cara Italia's founder.
 "We have been saying this for a long time," explained founder and journalist Stephen Ogongo in an interview with Dire News Agency. "The pages of the League and of Matteo Salvini are means of propagating hatred and finally Facebook has admitted to having found on the page of the League content which violates their regulations."
 The posts which the social media giant removed were on the Lega-Salvini Premier page.
 "After reviewing the page, we have found that some content does not meet our community standards," explained Facebook according to Ogongo. "We have removed this specific content (such as photos and posts) rather than the whole page."
 Cara Italia is a "new movement fighting for and defending the human rights of immigrants in Italy. Cara Italia fights against injustices, racism and all other forms of discrimination," according to Ogongo.
 The Kenyan national, who has been resident in Italy for over two decades, explained what Facebook's recent decision means: "This is a small sign, but one of great satisfaction because only a few days ago we launched a campaign directed at Mark Zuckerberg, the founder of Facebook, in which we challenge him to close all the social media pages of Salvini and of the League."
 The five-minute video appeal has had mixed reactions online.
 Ogongo denounced comments which are "racist, sexist and hateful against immigrants, refugees, NGOs, volunteers who save migrants at sea, members of the LGBT community, [and] Muslims."
gb