UN agency assists flood-devastated Bangladesh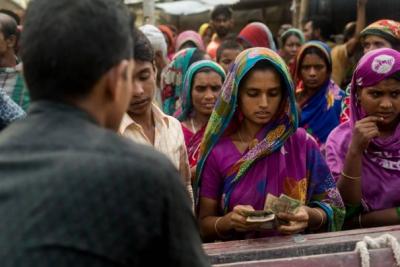 Photo credit: Photo: WFP/ Sayed Asif Mahmud
DHAKA, Bangladesh – The United Nations' World Food Programme (WFP) is working to help more than 275,000 people affected by floods in north western Bangladesh with an innovative forecast-based financing project, according to a press released from the agency.
 Working with the government, the agency has launched a new approach using weather forecasts to trigger early actions, such as cash transfers, that can help reduce the impact of natural disasters. This is in conjunction with existing disaster relief.
 The money can be used to help people pay for food and other urgently needed goods and services, and it is distributed to the most vulnerable, including families headed by disabled people, the elderly and single women.
 Richard Ragan, WFP Representative and Country Director in Bangladesh, pointed to the increasing threats that climate change brings to the country.
 "Home to more than 700 rivers, Bangladesh is increasingly seeing the impact of climate change. Erratic monsoon and downpours are causing severe floods. WFP is using a combination of cash and food to urgently meet the basic needs of more than a quarter million people whose homes and agricultural lands have been inundated," said Mr Ragan.
 Flooding in Bangladesh has been serious. Some 2.3 million people have been affected in 20 of Bangladesh's 64 districts, according to the country's Ministry of Disaster Management and Relief.
gb