Sexual assault charges against Ronaldo dropped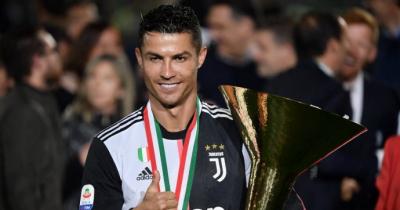 Rome – All charges relating to allegations of sexual assault made against footballer Cristiano Ronaldo will be dropped, according to US prosecutors.
 Five-time winner of the Ballon d'Or, Ronaldo, who currently plays for Juventus, was accused by Kathryn Mayorga, 34, of raping her at a hotel in Las Vegas in 2009. The pair initially reached an out-of-court settlement in 2010, but Ms Mayorga asked police to reopen the case in 2018.
 However, police were not able to gather enough evidence to prove the case "beyond reasonable doubt" and have therefore closed the investigation.
 Ronaldo, 34, denies any wrongdoing. He has said that what happened between the pair was consensual.
 Police were initially unable to conduct an investigation because the victim refused to identify her attacker, though she knew who he was and reported that a crime had been committed, according to a statement by the Clark County District Attorney's office. After the settlement in 2010, "law enforcement heard nothing more from [the victim] regarding the crime or the perpetrator."
 Detectives therefore missed the opportunity to gather forensic evidence from the scene of the alleged crime, and video evidence which may have helped shed light on the case was lost.
 According to her lawyer, Mayorga was inspired to reopen the case and publicly name Ronaldo as her attacker because of the #MeToo movement. She told the German newspaper Der Spiegel that she was raped after going back to Ronaldo's hotel, and that the out-of-court settlement sum was 375,000 dollars.
gb