Struggling Unicredit 'plans to lay off 10,000'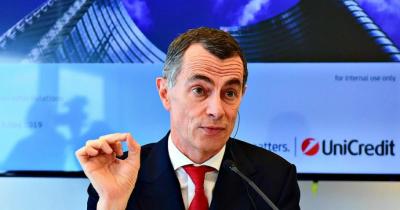 Unicredit CEO Jean Pierre Mustier. Photo credit: Il Fatto Quotidiano
ROME – Unicredit, a major Italian bank which has its headquarters in Milan, will lay off 10,000 employees from December according to leaks reported by Bloomberg News. This follows more than a decade of cutbacks since  2008 in which employee numbers have halved.
 The four-year strategic plan as reported would see thousands of employees laid off from Italy and around the world in an effort to reduce operating costs by up to ten per cent. The numbers have not been finalised and Unicredit has not yet either confirmed or denied the rumours.
 This would see Jean Pierre Mustier, Unicredit's French CEO since 2016, continue the policy of the previous head of the company Federico Ghizzoni. Between 2008 and 2018, the number of employees at the bank worldwide dropped from some 174,000 to just 86,786 full-time staff. In Italy, the number dropped from around 57,000 to around 30,000, and the number of branches was reduced from 10,200 to just 3,815.
 Speaking to Milano Finanza Saturday, Mustier had explained that "efficiency" would be the most important factor in the context of weak economic growth and negative interest rates in Europe. Cost-control and stabilising income would be, according to him, more important than a strategy based on revenue growth.
 Last year, Unicredit made 3.8 billion euros in profit.
 The unions were quick to respond. General secretary of FABI (the Autonomous Federation of Italian Bank Workers) Lando Sileoni said, "If these rumours are confirmed, this is a battle and, if necessary, we will use other [means to resist]."
gb