National 2 day strike, buses, trains and planes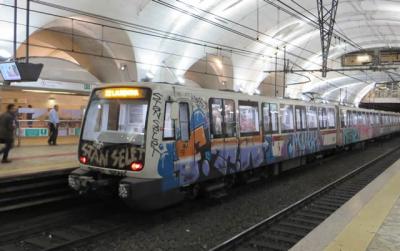 ROME – As Romans prepare for the mass holiday exodus, a two-day general transport strike has been scheduled for all modes of public transport on Wednesday, while on Friday, only those flying will be affected.
 With ailing Italian airline Alitalia also scheduling a 24-hour strike on Friday, the transport ministry has called for trade unions on Tuesday to tackle the problems of air transport and prevent the day from turning into a black Friday.
 The double strike has sent holidaymakers into a rage with Consumer watchdog Codacons threatening to report the trade unions for "private violence," and asking the prefects and premier to order employees back to work.
 Transport unions – Filt Cgil, Fit Cisl and Uiltrasporti – are demanding the government initiates a 360-degree comparison on the transport sector. 
 The national strike will last four hours (with some exceptions) in various cities on Wednesday and, in Rome, a demonstration is to be held in front of the Ministry of Infrastructure and Transport (MIT).
 Commuters will face public transport stoppages on buses and the Metro at varying times across the country on Wednesday. In Milan, Turin and Florence public transport is due to stop between 6 and 10 p.m.; in Rome from 12:30 to 4:30 p.m.; in Bologna from 11 a.m. to 3 p.m.; and Naples can expect public transport to cease between 9 a.m. and 1 p.m.
Trains, however, will stop for eight hours from 9 a.m. to 5 p.m. Maritime services – ferries and cargo ships – will strike for the whole day on the Wednesday but essential lines and services will be guaranteed, reports ANSA.
 On Friday, air transport will be grounded for four hours from 10 a.m. to 2 p.m., while Alitalia staff will strike for 24-hours.
 cc